We are continuing our "theme of 10" throughout April, to celebrate ten years of the Alliance of Independent Authors (ALLi). Last time we looked at the previous decade in self-publishing. This week ALLi director, Orna Ross, identifies trends that will power self-publishing in the coming decade. This is the next ten years: self-publishing predictions for the 2020s.
Find out more in Orna Ross's Creative Self-Publishing, a comprehensive guide to every step in the publishing process.
These days, more and more authors are experimenting with how they deliver their work to readers, and choosing the new forms of book production, distribution and promotion facilitated by the self-publishing industry.
We have an exciting decade ahead for us as authors and below are some thinking points about that decade, presented as predictions for self-publishers in the  2020s–together with some case histories of those who are already meeting the future half-way.
The point of these predictions is not to be right so much as to get authors thinking in the right way about what's ahead. What are the consequences of these trends in our industry? What should a new author consider? A midlist author? An authorpreneur? Should we be changing or doing anything differently? How do we prepare ourselves for the future?
It's important that we don't just go "Oh, no, something new is happening!" and feel stressed or harassed because we think we should be doing everything.
The most successful indie authors engage with trends and developments, and then intentionally ignore them, or intentionally take action, depending on their particular value for their particular situation–right now.
Predictions for the 2020s: Global Reading Will Grow
The global publishing market currently stands at about USD $356bn. Publishing is now growing faster in countries outside the US and UK, with new services emerging to serve that expansion.
Currently, Amazon is by far the biggest self-publishing player in the US and UK and is growing swiftly in other countries where it has a presence, but other distributors like Kobo Writing Life (ebooks), IngramSpark (ebooks & print) and Findaway Voices (audio) reaching parts of the global book-buying audience that are not served by KDP or ACX, Amazon's print and audiobook platforms. Draft2Digital recently took in the Smashwords catalog and team, and they and other aggregators like PublishDrive and StreetLib used in conjunction with each other mean authors can reach every territory on earth.
"The global books market size is anticipated to reach USD 159.3 billion by 2028," according to a new report by Grand View Research, Inc. Furthermore, "The 2022 global book market is valued at $150 billion." The article continues to explain that "ebook and audiobook sales increased by more than 30% since 2020." Reading is growing, not declining. This is good news for the indie author.
As self-publishing gains momentum around the world, existing platforms will extend their reach and services and new platforms will emerge that make it easier for authors to market content globally.
Predictions for the 2020s: Publishing Networks Will Decentralize
As the "publish-me-please" mindset fades among authors, we'll see more writers offering direct sales on author websites and apps. We'll move further away from centralized distribution (where 3rd-party publishers or large self-publishing platforms dominate the route to market and access to readers) to distributed networks (where the reading market breaks down into niches and access is fragmented).
The creator economy, in which fans directly fund creators, including authors, is already booming. In the next decade it will grow, exponentially, and more creator economy platforms like Patreon, Podia, Substack and suchlike will emerge.
More indie authors, and other savvy digital publishers, are already decentralizing their digital book sales and distribution, moving to sell directly from their own websites, while also distributing through a number of different outlets on a non-exclusive basis. As the decade goes on, these trends will see more and more readers going to the source— the author — when purchasing ebooks, audiobooks and POD print.
Case Study 1: Brandon Sanderson – the power of crowdfunding
Brandon Sanderson is an American author of epic fantasy and science fiction. He is best known for the Cosmere fictional universe, in which most of his fantasy novels, most notably the Mistborn series and The Stormlight Archive, are set. Find out more at brandonsanderson.com
By now, most of you will probably have heard of the mind bogglingly successful Kickstarter Mr. Sanderson recently launched. During the pandemic he wrote not one, but four new books as a way of coping with what was going on.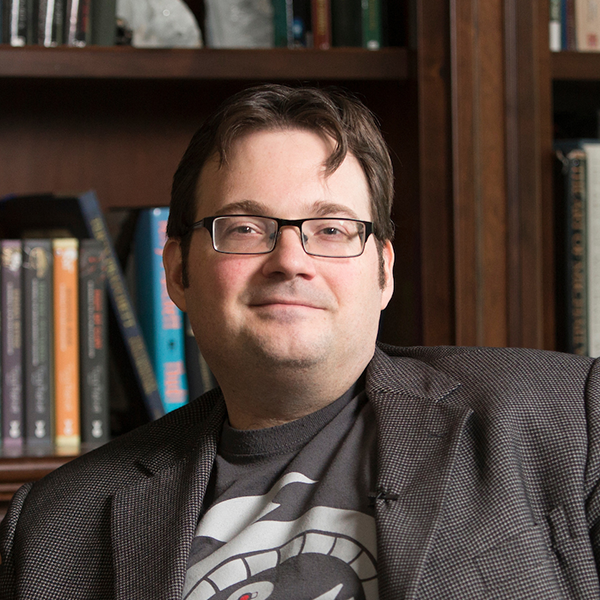 He launched a Kickstarter and it turned out to be the most successful campaign the platform has ever seen.
"A Year of Sanderson" was how he branded it. Delivering books—in whichever format they chose—to fans quarterly, or merchandise monthly if you went for that backing option.
The campaign drew in almost 42 million dollars, without a publisher. All backers of the Kickstarter have supported Brandon directly. Whatever you think about his project (and reactions, as ever, have varied), Sanderson has proven that readers are delighted to buy from an author they know, like and trust. This fosters the "buy direct" model in the creator economy, and is decentralization in action.
You can check out Sanderson's Kickstarter page here.
Case Study 2: Katy Cross – Six Figures from Selling Direct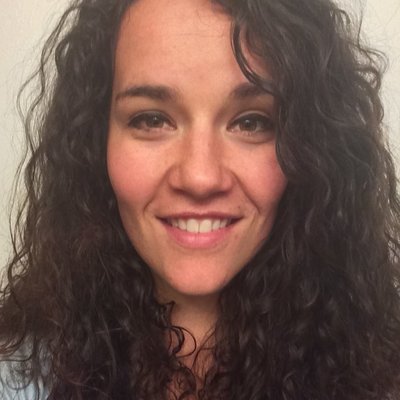 Katie Cross a fantasy and YA author who "Katie empowers you to be adventurous, live amongst dragons, and be the hero of your own story." You can find out more on her website katiecrossbooks.com
Katie Cross is a multi-six figure author but not through KU or selling widely through other platforms but through selling most of her books directly from her website.
Cross ventured out into the world of entrepreneurs to learn more about business and selling. She acknowledged that it takes a minimum of six-twelve months to build an audience and that the market will shift. Some years she's surpassed 500,000 in direct sales, other years it drops to 150,000. She's used a variety of promotional tools, from paid ads, exclusive preorders on her site, and more.
Cross encourages authors to think about "what could my readers not walk away from?" Then sell that directly. She recently featured on the Six Figure Author podcast, talking about how to grow an audience direct. You can listen here first and and then here second.
Predictions for the 2020s: Technology Will Become (Even More) Central
Artificial intelligence (AI) is a term that is increasingly used to cover a broad range of tech and functions and authors are now using AI for writing, narration of audiobooks, translation, marketing, writing copy, and more. We are going to see more and more authors adopt AI, as they wise up to the opportunities of AI and realise how much time and boredom these tools can alleviate and how they can help us to create, distribute and market faster and better.
Another tech development to watch is the sale of NFTs on blockchains, which will become more mainstream as the decade advances. NFTs are showing how competing with our creativity rather than on price can add real value to our work.
Authors will need to upskill as publishers to meet these demands. And, as ever, getting readers on board is the primary challenge, but now that Facebook has its own (bookish sounding) cryptocurrency, Libra, Facebook users will soon become comfortable with crypto, which will help overcome barriers.
Blockchain As A Service (BaaS) for authors and other publishers will emerge, enabling writers to develop their own blockchain products and smart contracts, without needing to own blockchain-based infrastructure, or understand how it works. Social media platforms will sell more books than online retailers.
All of this trains readers to go to the source, rather than a retailer, for books and other content and encourages authors to capitalize on their creativity, rather than competing on price.
Authors will need to embrace new technologies or get left behind.
Case Study 3: Joanna Penn – Embracing the Future
Joanna Penn is a futurist and thought leader in the indie author community, and an early adopter of technology since she started self-publishing in 2008. She is also ALLi's enterprise and AI advisor, currently exploring use of AI and NFTs, in particular. You can find out more on her website: thecreativepenn.com
"NFTs are an important part of the future business model for authors and other creators in the Creator Economy," Joanna says, and she explains why why they're important and how authors can consider using them in this recent episode of her podcast, The Creative Penn, where she outlines her experience minting her first NFTs. You can also see the art she created using AI tools and her own words and photograph prompts here and here.
Case Study 4: Caitlin Lynagh -NFTs and Me
Caitlin Lynagh won a Young Writers award with Outlet Publishing shortly after graduating from Keele University in 2013 and has since released five books for The Soul Prophecies series. You can find out more on her website: caitlinlynagh.com 
The idea of artists creating unique special editions isn't new. Composer Jean-Michel Jarre sold a unique copy of an album entitled Music for Supermarkets in 1983. Contemporary artist Maurizio Cattelan took this a stage further when he sold his banana, duct-taped to a wall, Comedian in 2019 for $120,000. Blockchain has opened up possibilities for artists to sell unique digital works in the same way, with the potential of these being investments to sell on.

I had been watching this trend and considering how this might apply for books. Then, by chance, Laurence O' Bryan at BooksGoSocial emailed to ask if I'd be interested in creating an NFT Book for a store they were creating.

I had no idea how it would work but the prospect excited me. I put together a special edition of my current book Quantum Messenger as an experiment to see how it would go and it sold within 24 hours for $100. A few months later I created a second NFT of another book Lost Frequencies, which sold immediately for $250. The possibilities are endless and there are new NFT bookstores opening up all the time. I'm currently planning on submitting a short-story to an ongoing NFT series and writing my next book with many special edition features in mind for future NFTs.

It's an exciting new direction for authors and a potentially lucrative revenue stream to supplement general sales.
Predictions for the 2020s: Audio Will Continue to Expand
Audio will become ever more integral to author business through the decade. Text to speech, speech to text, podcasting, and AI voice narration are all transformative for an author business, aiding writing production, publishing processes, and book promotion.
Storyel CEO Jonas Tellander forecasts the global audiobook market will be worth $19.4 billion by 2030. There will be more competition, as more players enter the field, most notably Spotify, but the selling direct option is as live for audiobooks as it is for ebooks.
Case Study 5: Sara Rosett – Self-Publishing Audiobooks
Sara Rosett  is the author of the High Society Lady Detective historical mystery series as well as three contemporary cozy series: the Murder on Location series, the On the Run series, and the Ellie Avery series. Sara also teaches an online course, How to Outline A Cozy Mystery, and is the author of How to Write a Series. You can find out more on her website: sararosett.com
I'm wide with my audio because I'm wide with everything. It gives me more options. I can put the audiobooks on sale, bundle them, and sell them directly to my readers. I use Findaway for distribution to all platforms except Kobo. I upload directly at Kobo to take advantage of their promotions. With my latest release, I added direct sales through Bookfunnel and Payhip.
With ACX being so slow to approve audio, I discovered that delay is a window of opportunity to sell directly to my readers. It's been so successful that I plan to sell audio bundles exclusively through direct sales.
See our Ultimate gude to Self-publishing Audiobooks here.
Predictions for the 2020s: Authors Will Collaborate More
The most significant development of the past 10 years is the one that gets talked about least. All the trends we've discussed here add up to one megatrend: an increasingly empowered author community.
This is something authors have been slow to grasp. We've moved from (most of us) being exclusively bound to one trade publisher to (most of us) being exclusively bound to one self-publishing service.
In both cases, we're rightly grateful to those who have helped take our words to the world but now it's time to think what might be possible through our own websites, our own businesses, our own ideas.
And to seriously explore the possibilities of author publishing collaborations.
We've already seen some powerful examples of author co-operation, but they're mostly for a short-term goal like hitting a bestseller list or producing a particular project. Clearly it's a way to amplify reach and gain visibility. What could we do if we connected and collaborated longer term?
One development that might buoy up the value of subscriptions is authors banding together in a niche to offer their own direct subscription model to their shared readers. This could work well in high-volume genres like crime and romance. Readers would get a more personal connection with the authors. Authors would get a bigger return, an opportunity to share the workload, and a way to keep loyal readers fed and rewarded.
In the next 10 years, I predict that we'll see far more authors working together to mutual benefit, to amplify each other's impact and influence and services that help them to do that.
Case Study 6: Instafreebie's CEO, Jason Freeman
Prolific Works provides a service that gives away ebooks in exchange for an email address and connect authors to readers through a recommendation engine, newsletter features, social media accounts and author collaborations. Find out more at prolificworks.com/features
CEO Jason Freeman says, "the most successful authors we work with understand the power of coming together to excite readers with their content in a variety of ways–creating group promotions with exclusive content, bonus materials, and free-to-discover ebooks, which they all promote to readers. These activities accelerate the growth of each author brand, and their visibility among the right readers."
Predictions for the 2020s: Author Business Models Will Diversify
All of these predictions add up to a diversification of business models in the indie author community.
At ALLi we've identified 10 business models being used by today's authors to make a living from writing and we expect to see those author business models evolve and diversify.
You can see the current models here.
As authors move beyond exclusively signing all rights to one trade publisher, or exclusively self-publishing with a single platform or service, self-publishing is exposing strengths and weaknesses in the publishing and bookselling sectors and having a profound effect on the attitudes of authors towards what's possible for them.
This author empowerment is the most significant development of the past ten years, yet it is the least talked about. It is something that even self-publishing authors ourselves have been slow to grasp. It's time to discover what's possible when we fully inhabit the creative and commercial opportunities that are open to us now. We do this, not through talk, but through our daily actions as we go about our business:
• By educating and training ourselves in writing and publishing skills.
• By seeking the best publishing services and eschewing exclusivity.
• By publishing wide and publishing direct.
• By investing in our businesses and in ourselves.
• By reading our contracts and agreements and asking for change where there is unfairness.
• By holding out for good terms and conditions from rights buyers.
• By refusing short-term wins that lead to long-term losses.
• By working together, in community.
Using the same general strategies and ideas as everyone else is the exact opposite of what you need to do to gain attention for your work. Embrace your own creativity, your own unique circumstances and character, your own niche readers. As AI makes text generation ever easier, being human becomes a selling point. The one thing that AI, and indeed other authors, can never do is: be you.
Specialize in giving your writing your particular stamp. In your making, communicate from your deepest experience, using your own voice, telling your own truths. In your marketeering, focus on local, imperfect, real connections with other human beings—your readers, and the authors in your niche whose work you most admire. In your managing, be kind and fair to your team members, the services you use, and considerate and true to your readers.
Creative originality is impossible to copy. It gets you noticed. It removes the need to make price your only selling point. It sets you apart for all the right reasons. And it's more enjoyable. It reconnects you to why you wanted to do this job in the first place.
Think about incorporating audio and video, where you cannot help but reveal yourself, into your marketing, as a supplement to your books. But however you do it, be personal, be honest, be authentically you. Personality, personal values, personal branding: these will become ever more key in the decade to come.
Find out more in Orna Ross's Creative Self-Publishing, a comprehensive guide to every step in the publishing process, drawing on the experience of thousands of ALLi members, from those who are just starting out to those who are staggeringly successful.